Step 1.
Launch Minecraft: Java Edition, and click Multiplayer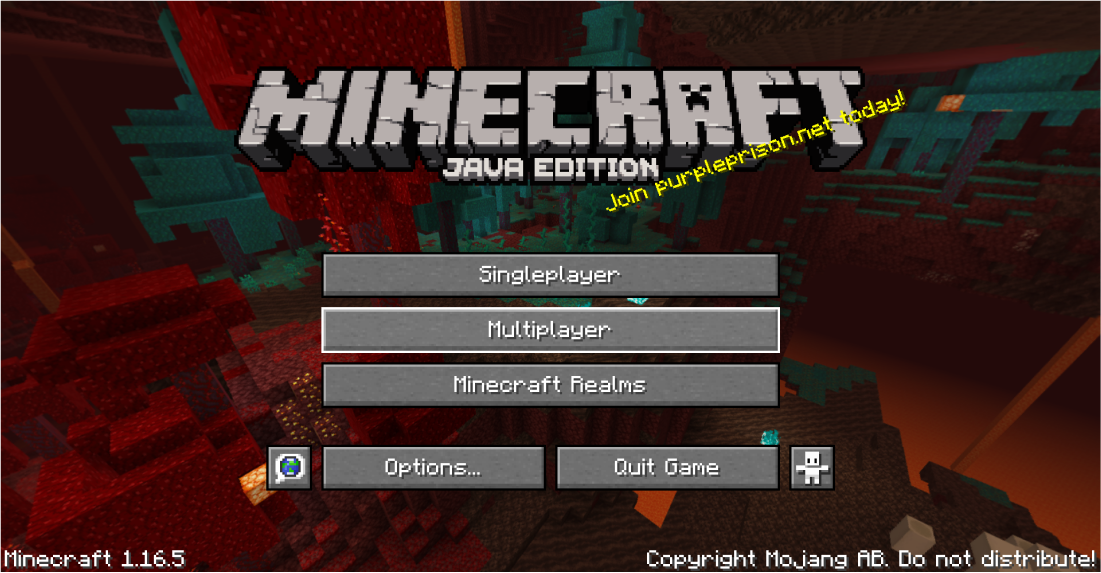 Step 2.
Click Add Server then add purpleprison.net to your server list
Step 3.
Join the server and play!
Almost a decade of uptime
Not many Minecraft servers out there can say they have been around for as long as us. This is why we are confident in saying we provide one of the best Minecraft multiplayer experiences you can possibly have.
So, what are you waiting for? Join today and see for yourself why we have been around longer than the competition!